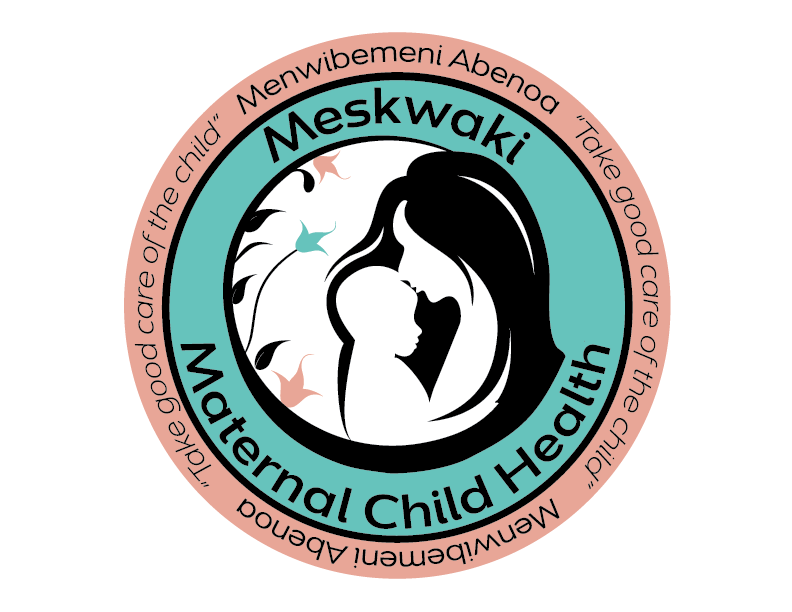 Who We Are
Meskwaki Maternal Child Health is a home visiting program that facilitates the healing and growth of safe, loving, and strong American Indian and Alaskan Native families in the Meskwaki Community and surrounding area. With Positive Native parenting, we will enhance the wellness of our children and families, while building on the strengths of our community through encouragement, connection, nurturing,education, and empowerment.
What is Meskwaki Maternal Child Health?
Meskwaki Maternal Child Health is a home visiting program that provides services to pregnant and parenting families with Native Children under three years of age in Tama County. The program is provided through the Meskwaki Tribal Health Clinic.
How Meskwaki Maternal Child Health Benefits Families
Meskwaki Maternal Child Health helps families to do the following:
Access integrated medical, dental, and behavioral health services

Have a healthy pregnancy and a healthy baby

Build a strong network of support for the parents and baby

Connect with cultural traditions around pregnancy, parenting, and childbirth

Learn about childbirth, newborn care, child development, family planning, and parenting

Get referrals for healthcare, childcare, job training, and other support services available in the community

Find ways to continue education and develop job skills

Set goals for families' futures and find ways to help reach them

Teaches parents how to properly install their child's car seat

Help parents with insurance sign up
Frequently Asked Questions
Who can enroll in the program?
Self-identified Native American Pregnant women, expectant fathers, grandparents, and other caregivers of Native American children ages 0-3. You must live within a 25 mile radius of the Meskwaki Settlement or utilize the services offered at Meskwaki Clinic.
How often will my Family Health Educator visit?
Your family health educator will visit every week as desired up until your child is three years old. You and your family health educator will decide the exact schedule.
How much does the program cost?
Meskwaki Maternal Child Health is FREE to all eligible families.
Maternal Child Health Staff
Contact Meskwaki Maternal Child Health
Phone Number
Email
Physical & Mailing Address
1646 305th Street
Tama, IA 52339
Connect With Meskwaki Maternal Child Health
Contact the Meskwaki Nation
Get in touch with our main office if you have general questions or need assistance finding the correct department to contact.