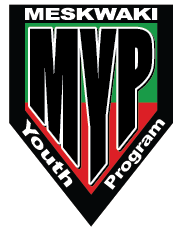 Meskwaki Nation Youth Development Program
Our Mission
The Meskwaki Youth Development Program is committed to improving the quality of life for tribal youth who are residing on the Settlement and in surrounding communities by providing programs and activities that support our culture. By investing in youth and giving them a sense of place and tradition in the community, the department seeks to empower them to become bright and capable future leaders.
Our Vision
We are dedicated to providing tribal youth with opportunities and resources that help them realize and strengthen the skills they possess and develop new ones from which they can draw upon to make positive life choices as they grow. Our goal is to promote the overall well-being of our tribal youth and enhance their current standing among the tribe as valuable assets. We believe this program is vital to the tribe's efforts to become the Meskwaki Settlement our ancestors envisioned for us.
Youth Services Events
We host a variety of events throughout the year, including a Halloween Powwow, a Veterans Powwow, winter break activities, summer break activities, and summer Youth Employment Enrichment Program events. View upcoming events below.
Our Philosophy
Making life better and meeting the changing needs of all Meskwaki Youth means:
Meskwaki children are the greatest value and resource and we should honor them;
Every Meskwaki youth is unique and deserves respect and understanding;
Every Meskwaki youth is creative and courageous;
Every Meskwaki youth has the power to create their own success;
Being Meskwaki means all Meskwaki's are made out of the Red Earth and we need to live in Harmony with all living beings.
Our Values
Miskawiteewenwi – Courage. We need courage to answer questions. We need courage to take our lives where our elders wish us to, to take the challenges life has in store for us and to pray – asking for guidance also takes some courage. Be courageous!
Tebanetiwiwenwi – Love. Love from the Creator will never change. We love one another.
Akwenemetiwiwenwi – Respect. Our parents, grandparents, elders, and teachers have always taught us to love and care for everyone. We show respect by not laughing at others, by not saying anything to hurt anybody, and by helping our elders. Above all, we show respect by listening to others even though we might not agree with them.
Tebwetamowenwi – Spirituality. Each day we look to the Creator for strength and guidance.
Nebwakawenwi – Wisdom. We learn as we grow. We learn from our successes and our failures. We learn from our elders and our ancestors.
Our Priorities
The Meskwaki Youth Development Program has created a pillars of success model. Our pillars can be best described as the support sticks that you can find in our longhouses — each stick has a purpose and provides support for the whole house. That house guides us and keeps us grounded in our work with our Meskwaki Youth. Each activity or program that we initiated or completed falls under one of our pillars. The pillars are as follows: 1) Employment & Education, Leadership, & Mentorship (ELM); 2) Activities & Services; 3) Culture, Language, History, & Spirituality; 4) Health, Wellness, Sports, Parks & Recreation; and 5) Financial Sustainability.
Who We Serve
438 children are currently enrolled in Meskwaki Youth Development Services. We have seen a 43.6% increase in enrollment services since the start of the pandemic. Outlined below is a breakdown of demographics for the youth we serve.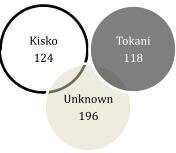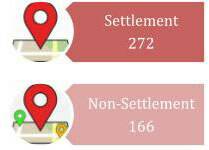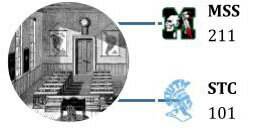 Pre-K: 20
K: 22
1st: 12
2nd: 31
3rd: 24
4th: 28
5th: 36
6th: 21
7th: 23
8th: 14
9th: 18
10th: 24
11th: 13
12th: 18
College: 1
Other: 123
Meskwaki Youth Scholarship Program
Meskwaki Youth Parks
Meskwaki Youth Culture Program
Meskwaki Youth Sports Programs
Meskwaki Youth Activities Program
Meskwaki Youth Leadership Program (In Partnership with MSS & STC)
Meskwaki Youth Wellness Classes (In Partnership with MSS)
Meskwaki Youth Summer Employment Enrichment Program
Meskwaki Youth Financial Literacy Program
Meskwaki Youth Afterschool Employment Program
Frequently Asked Questions
How do I sign up for services with the Meskwaki Youth Program?
You can call our office during phone hours and we will set up your Parent Portal to sign up for our upcoming events/services.
What is a Parent Portal?
The Meskwaki Youth Development Program has created an online portal that houses all your child's information, including:
Historical information such as activities and sports your child has signed up for in the past
Your child(ren)'s current enrollments and activities
Our upcoming calendar of events
Payment receipts
The best part of our portal is it allows parents to sign up for our activities without having to refill out the same information each year.
How do I access my Parent Portal?
What is the web address for the Parent Portal?
How long does it take to set up my Parent Portal?
We try to be as timely as possible. Currently with only two MYDP staff members, it can take a little bit longer, but the typical setup time is around 2-5 business days.
I am having issues logging in to my Parent Portal. Where can I get help?
I would like to make a payment for my child's activity/sport — how can I do that?
You can set up an appointment with Tashina Azure or Jennie Wanatee at (641) 484-5369.
What forms of payments do you accept?
We accept cash, money orders, and personal checks. All checks and money orders should be made out to Meskwaki Youth Development Program. We currently do not accept any debit or credit cards.
I heard that the Meskwaki Youth Development Program offers funding assistance for extracurricular activities — is that true?
Yes! Our scholarship program was established in 2018 to help alleviate any financial concerns for extracurricular activities for all Meskwaki youth. The program is dedicated to providing Meskwaki youth with opportunities and resources that help them strengthen the skills they need to become the future leaders for our Meskwaki Community.
How is the scholarship funding dispersed?
Scholarships for each FY (Fiscal Year) starts October 1 and ends September 15 of each year.  Applications will be available starting October 1 by the Parent Portal application or a paper application if you would prefer that.
The Meskwaki Youth Program has limited funding for all participants each year. To disburse the funding equally, the MYP will break down the 200 scholarships as follows: 
The first

100

Enrolled

members to apply will receive the funds.

The first 100

Descendant

members to apply will receive the funds.
What are the eligibility requirements for scholarship funding?
Please see the eligibility requirements below:
A.  Must be enrolled or a descendant of the Meskwaki Nation

Must be able to provide proof of enrollment/descendant (CDIB can be obtained from the Meskwaki Nation enrollment office located at 349 Meskwaki Road Tama, IA 52339)

Age Requirements: 

Minimum (3) Three years' old 

Maximum (18) Eighteen years old (Must be in High School and provide proof)


Acceptable Form: High School Print out ID from Office for proof of school

School Requirements:

Approved Iowa Area Schools:

Meskwaki Settlement Schools

Tama County Schools

Marshalltown Area Schools

Grinnell Area Schools

Enrolled Members outside of the state of Iowa will be eligible for funding if the first 200 scholarships have not been utilized by the children who reside in the communities around the Meskwaki Settlement-approved Iowa Schools. This will begin April 1 of each year.
I heard that you will reimburse me for an activity that my child has signed up for. How does this work?
Yes, we do allow for reimbursements. This is also a part of our scholarship program in order to be a reimbursement the parent will need to follow the scholarship guidelines and it has to be a non-approved program. We try to pay all our partner programs directly. They are listed in the table below: 
Approved Programs (Paid directly)
Non Approved Programs (Reimbursement only)

Red Earth Athletics-Meskwaki Nation
Meskwaki Inferno (YSF)-Meskwaki Nation
Meskwaki Braves-Meskwaki Nation
Knucklehead Lacrosse-Meskwaki Nation
Swan Lacrosse-Meskwaki Nation
STC Recreation-Tama, IA
STC Football (YSF)-Tama, IA
South Tama County School-Tama, IA
Gail's Dance Academy-Tama, IA
Tama/Toledo Aquatic Center-Toledo, IA
Marshalltown Parks & Recreation-Marshalltown, IA
Tanya's School of Dance-Marshalltown, IA
MAT Tumbling-Marshalltown, IA
(MGSA)Marshalltown Girls Softball Association)-Marshalltown, IA
(MASC) Marshalltown Area Soccer Club-Marshalltown, IA
(MFL)Marshalltown Football League-Marshalltown, IA
(MLL)Marshalltown Little League-Marshalltown, IA
Prairie fire Gymnastics-Grinnell, IA
Iowa Ninjas-Des Moines, IA
Iowa Barnstormers-Solon, IA

STC Archery Club-Tama, IA
STC Wrestling-Tama, IA
STC Volleyball-Tama, IA
STC Baseball-Tama, IA
YMCA-Marshalltown, IA
Iowa Intensity-Grinnell, IA
Naval Academy-Annapolis, MD
Other Programs not listed please contact MYDP for approval.
All Programs & Reimbursements must fill out a IRS W-9 to be entered into our Finance System and verified by Sac and Fox Tribe of the Mississippi in Iowa fiscal department. This process can take two (2) weeks to four (4) weeks.

The child will be verified with the program listed on the application to ensure the legitimacy of participation before payment is issued. This process may take up to two (2) weeks.

A check will be issued to the approved program or reimbursement as specified on the scholarship application. This process can take two (2) to four (4) weeks after scholarship approval.
Once the payment is ready, a check will be mailed to the program or reimbursement via USPS (United States Postal Service). This may take three to seven (3-7) business days.
Where can I learn more about the scholarship process?
All the guidelines and processes are located on your Parent Portal. To set up your parent portal, please contact the Youth Program at (641) 484-5369.
Youth Services Contact Information
Hours
Monday – Friday: 8:3o a.m. – 4:30 p.m.
Phone Number
Fax Number
(641) 484-5459
Physical Address
Meskwaki Recreation and Community Center
1644 305th Street
Tama, IA 52339
Mailing Address
349 Meskwaki Road
Tama, IA 52339
Contact the Meskwaki Nation
Get in touch with our main office if you have general questions or need assistance finding the correct department to contact.