About the Meskwaki Nation
Learn About the Sac & Fox Tribe of the Mississippi in Iowa
The Meskwaki Nation works hard to preserve our history. Our people are of Algonquian origin from the Eastern Woodland Culture areas and have been historically located in the St. Lawrence River Valley, Michigan, Wisconsin, Illinois, Missouri, and Iowa. After fighting in the Fox Wars and being relocated multiple times, the Meskwaki formally purchased land in Tama County, Iowa, which gave formal federal identity to the Meskwaki people as the "Sac & Fox of the Mississippi in Iowa." We rely on the knowledge and experiences of the past, along with the will to survive to advance the people, culture, and well-being of the Meskwaki Nation.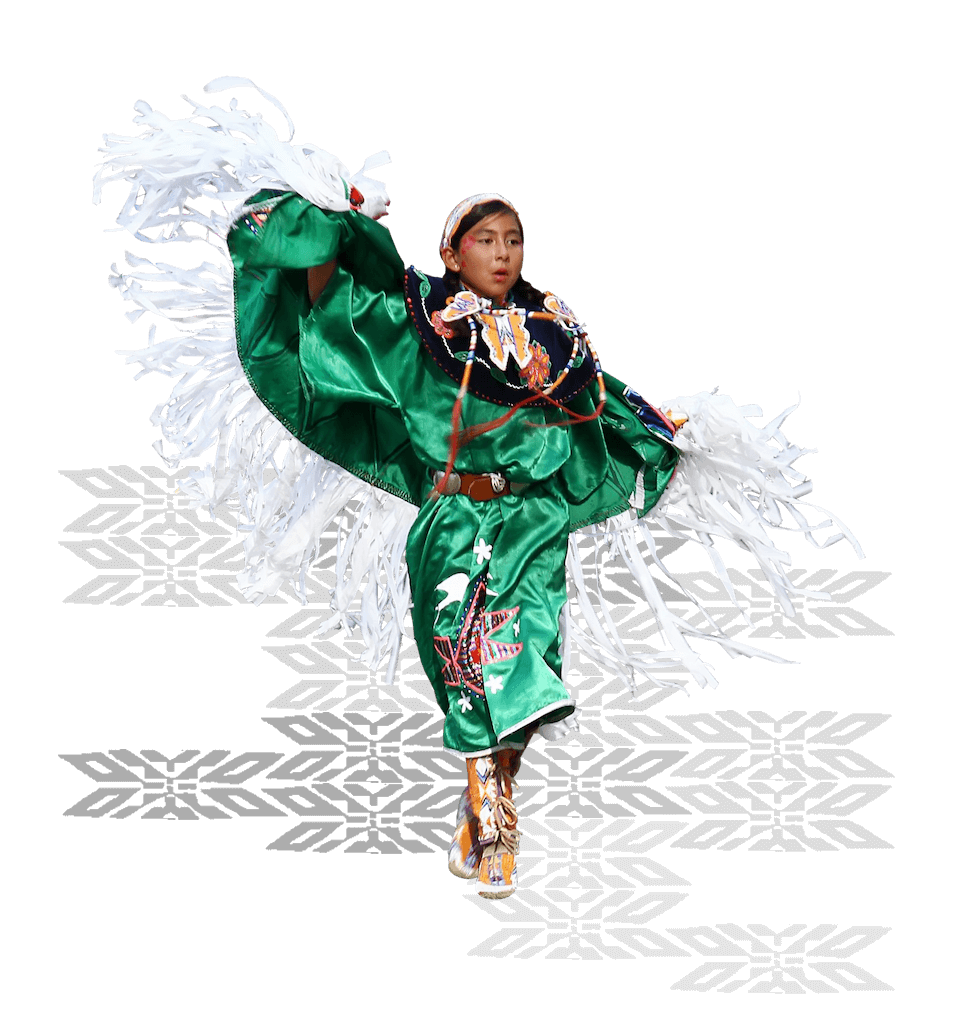 Preserving the Meskwaki Nation's History & Language
Both history preservation and language preservation are of special importance to our tribe, which is why we created departments to research, maintain, and teach our culture to all generations. While our historical preservation department focuses on research, archiving, and perpetuating traditional resources, our language preservation department works to teach and continue the language of the Meskwaki people.
Meskwaki Tribal Members
The Meskwaki Nation has more than 1,450 enrolled tribal members. Our enrollment process consists of requirements meant to preserve the culture and traditions of the Meskwaki people. Membership criteria is set forth in our constitution.
Meskwaki Tribal Council
Our Tribal Council is the governing body of our Tribe, authorized to represent the Tribe in all matters. The Council consists of seven members who are elected at large from members of the Tribe living within the settlement. All members of the Tribal Council are recognized as persons of honor, law-abiding, and of good moral character.  New Council Members were elected in October 2021.  Photos and information coming soon!
Tribal Chairman
Local, State and Federal Projects
Term Expire November 2025
Vice Chairman
Housing
Term Expire November 2023
Treasurer
Health
Term Expire November 2025
Member
Enrollment
Term Expire November 2023
Member
Agriculture
Term Expire November 2025
Member
Employment
Term Expire November 2025
Member
Education
Term Expire November 2023
Secretary
Tribal Council Secretary / Non-Voting
Contact the Meskwaki Nation
Looking for more information but don't know who to reach? We'd be happy to answer any questions or get you connected with the right person.