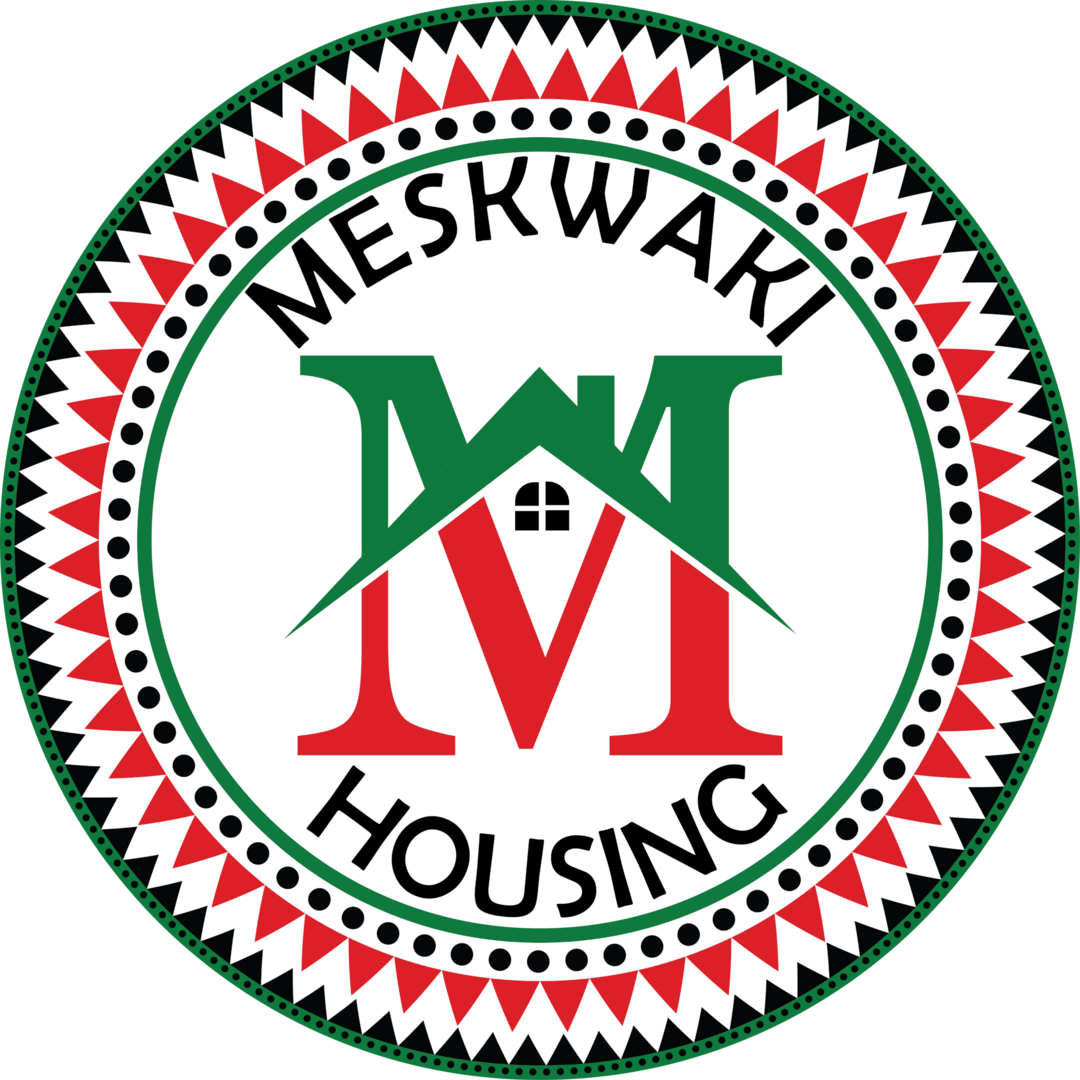 Our Mission
The Meskwaki Housing Program was established to provide safe, modern, and quality homes for individuals and families in a fair, cost-effective manner. We embrace the ideal that a home is the ultimate expression of our client's self-esteem and in order to facilitate that, our product and our people must be the best possible. As a result of this responsibility, this program remains committed to seeking out new and innovative technologies and techniques that will ultimately benefit our clients, staff, and the Tribe as a whole.
What We Do
The Meskwaki Community is a unique blend of customized fabrications of single-family dwellings. The foundation of each home serves as a sign of safety and security which strengthens cultural ties. Our staff consists of skillful and experienced people to serve the needs in repair and maintenance of existing structures, construction of new homes, and daily operations. Our workforce is held to evenhanded operations to ensure homes are maintained, the department is sustained, and the community housing needs are met.
Our Services
Our department works closely with the Realty and Housing committees in making decisions regarding the housing needs of the community. Specifically, our services include:
Accept and process applications for single-family homes
Build new homes for qualified Tribal members
Provide maintenance services to assignees
Rehabilitate and re-assign existing homes for qualified applicants
Provide education to assignees regarding maintenance of homes
Pest management/control services and education
Housing Authority
The Sac and Fox Tribe of the Mississippi in Iowa cares for its community members and is prepared to address necessary housing needs.  The Housing Department is responsible in categorizing and managing various types of homes.  These Low Income Apartments are designated for Tribally enrolled tenants.  SFHD and 20 apartments are located in the center of the Meskwaki Settlement.
Housing Authority Policies & Procedures
Homeowner Assistance Fund
Assistance is available for mortgage payments, utilities, homeowner's insurance and property tax payments for Sac & Fox Tribal Homeowners who have been economically impacted by the COVID-19 pandemic.
Hayden Bear
Carpenter 2
Housing
Joshua Casey
Skilled Equipment Operator
Housing
Karac Davenport
Carpenter 3
Housing
Ryson Davenport
Carpenter 3
Housing
Gianteo Jefferson
Carpenter 2
Housing
Beau Lasley
Carpenter 4
Housing
Ira Roberts
Construction Superintendent
Housing
Kylan Roberts
Construction Supervisor
Housing
Talia Waseskuk
Inventory & Material Management Specialist
Housing
Dwight Youngbear
Maintenance Technician
Housing
Housing Committee Members
| | |
| --- | --- |
| Allison Stewart | Chair |
| Open | Vice-Chair |
| Francine Youngbear | Secretary |
| Anneka Davenport | Member |
| Merona Jefferson | Member |
| Jana Roberts | Member |
| Harvey Davenport | Member |
Department Contact Information
Department Hours
Monday-Friday: 8 a.m. – 4:30 p.m.
Phone Number
Fax Number
(641) 484-6413
Physical & Mailing Address
100 East Village Road
Tama, IA 52339
Connect With Us on Facebook
Housing Department Resources
Contact the Meskwaki Nation
Get in touch with our main office if you have general questions or need assistance finding the correct department to contact.