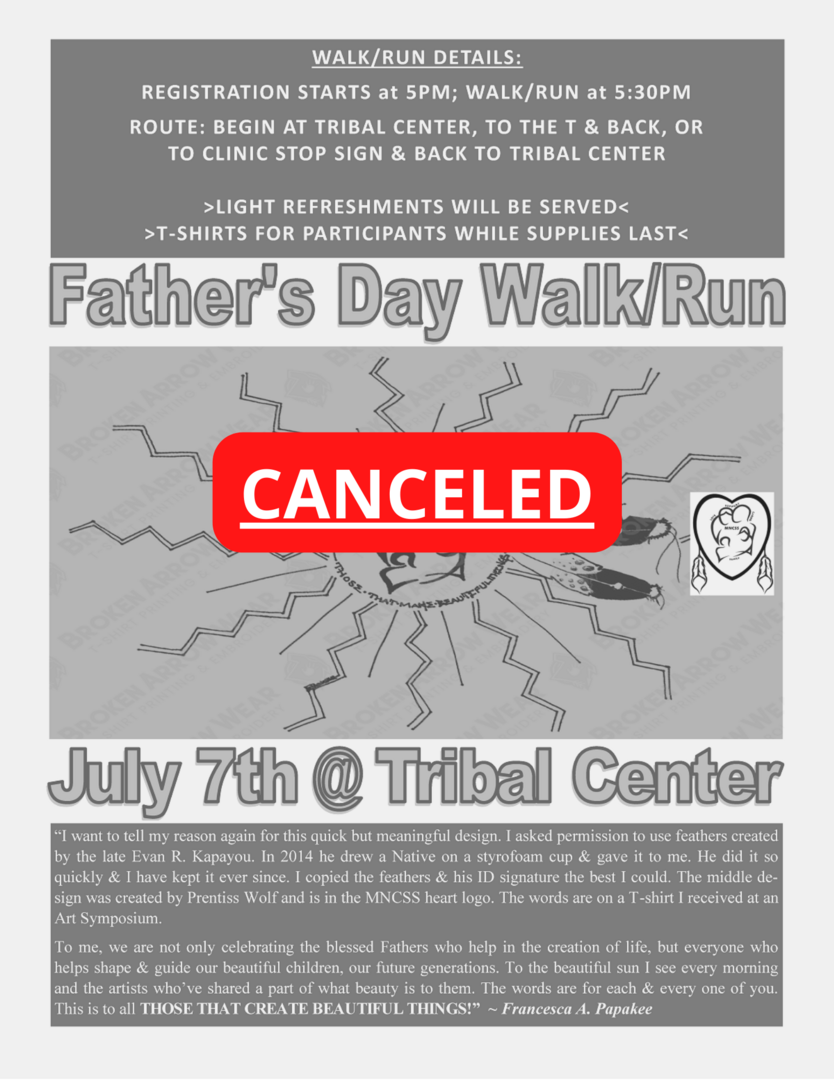 With the passing of a community member, and out of respect for the family we have canceled this event.
MNCSS will be hosting a Father's Day Walk/Run on Thursday, July 7th at the Tribal Center. Registration at 5PM and the Walk/Run starts at 5:30PM.
Route: Begin at the Tribal Center, to the T and back OR to the Clinic stop sign and back to Tribal Center.
Light refreshments will be served.
T-shirts for participants while supplies last!