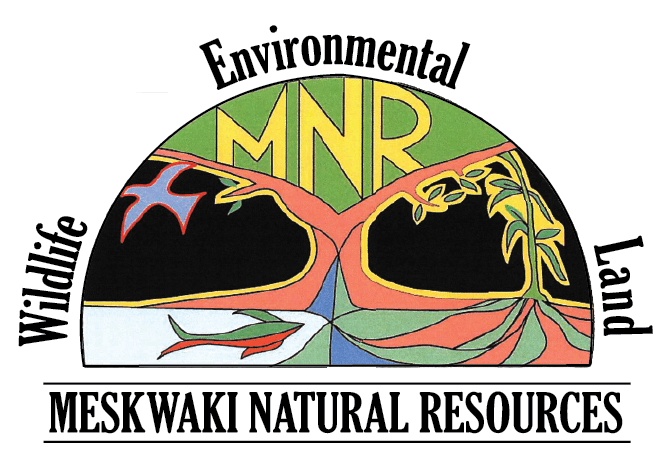 About Meskwaki Natural Resources
The Start of the MNR Department  
The Meskwaki Natural Resource Department was established in 2001 with the guidance of the Tribal Council of the Sac & Fox Tribe of the Mississippi in Iowa.  MNR is responsible for the management, protection, and conservation of the forests, fish, wildlife, energy, environment, land, water, and all other natural resources of the Tribe. The department started with two employees and has grown to a team of nine full-time and an average of four temporary staff, all with diverse backgrounds.    
It is the goal of the MNR to preserve, conserve, and restore the natural resources of the Tribe with the focal purpose of
restoring and protecting opportunities for the current and future generations
.  MNR continuously develops and implements diverse programs that help preserve the Meskwaki culture and natural characteristics of the Tribal lands to allow tribal members to continue practicing their way of life free from the risk factors.
Learn More About the MNR Department
Visit our department page to learn more about our different branches and check out our recent projects.