For those of you who are interested in buying a MMIW shirt you may now submit an order until March 8, 2019! This is a fundraiser in which all proceeds will go towards future MMIW events.
Linked below is an order form that you may print, complete and return (with payment) to the Tribal Center Front Desk or Meskwaki Family Services. The order form will need to be turned in no later than March 8, 2019. *Payment is due at time of order.
The final day for ordering will be March 8th. Items will be available March 22nd. Please indicate your name and best contact number.
If you have any questions please contact Dara Jefferson at (641) 484-4444.
FRONT: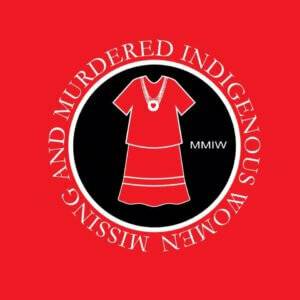 BACK: