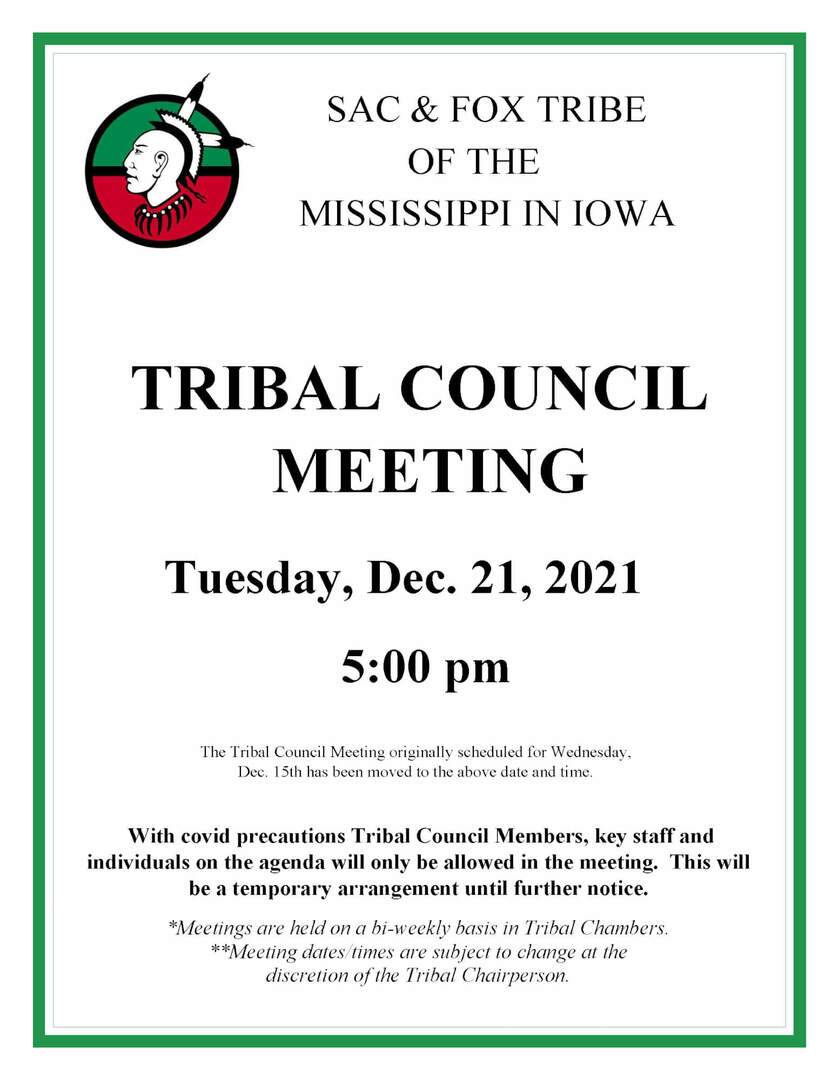 The Tribal Council Meeting originally scheduled for Wednesday, Dec. 15th has been moved to Tuesday, December 21st at 5 PM.
With Covid precautions Tribal Council Members, key staff and individuals on the agenda will only be allowed in the meeting. This will be a temporary arrangement until further notice.
*Meetings are held on a bi-weekly basis in Tribal Chambers.
**Meeting dates/times are subject to change at the discretion of the Tribal Chairperson.