Tribal Council Meeting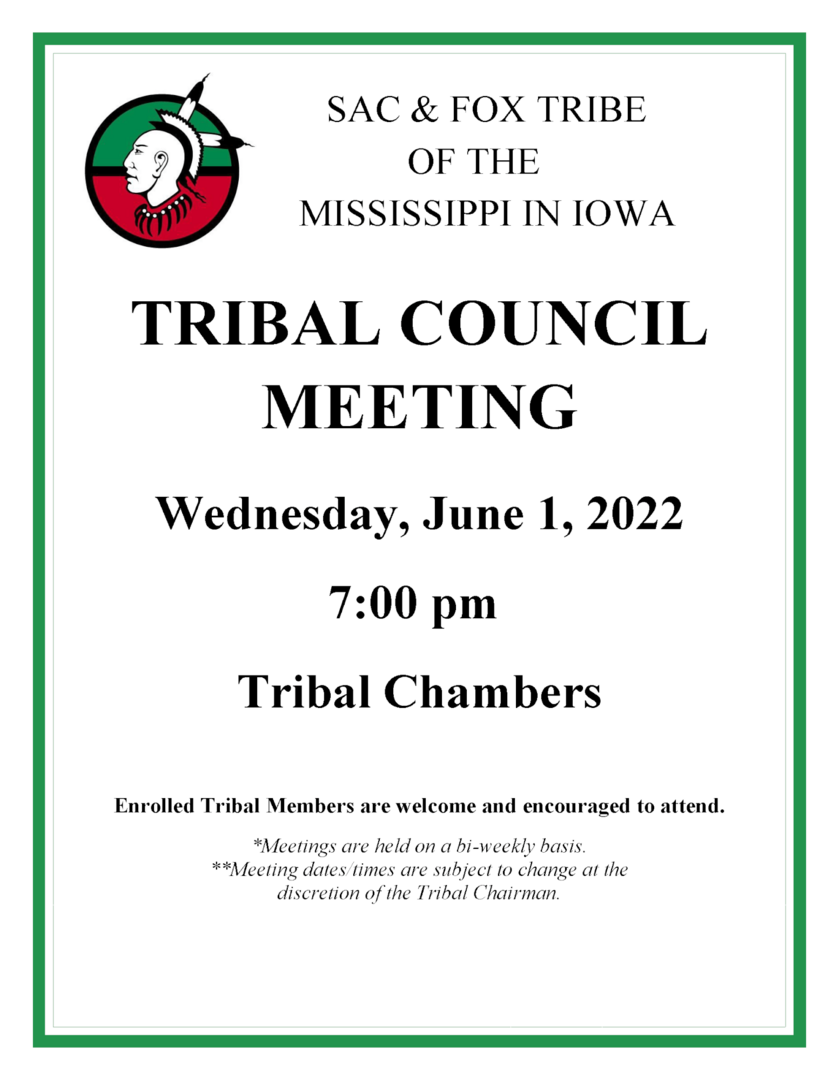 The next regularly scheduled Tribal Council Meeting will be held on Wednesday June 1, 2022 starting at 7:00PM in the Tribal Chambers.
Enrolled Tribal Members are welcome and encouraged to attend.
*Meetings are held on a bi-weekly basis.
** Meeting dates/times are subject to change at the discretion of the Tribal Chairman. 
Related Events