Tribal Council General Meeting – Canceled
July 6 @ 5:00 pm

-

10:00 pm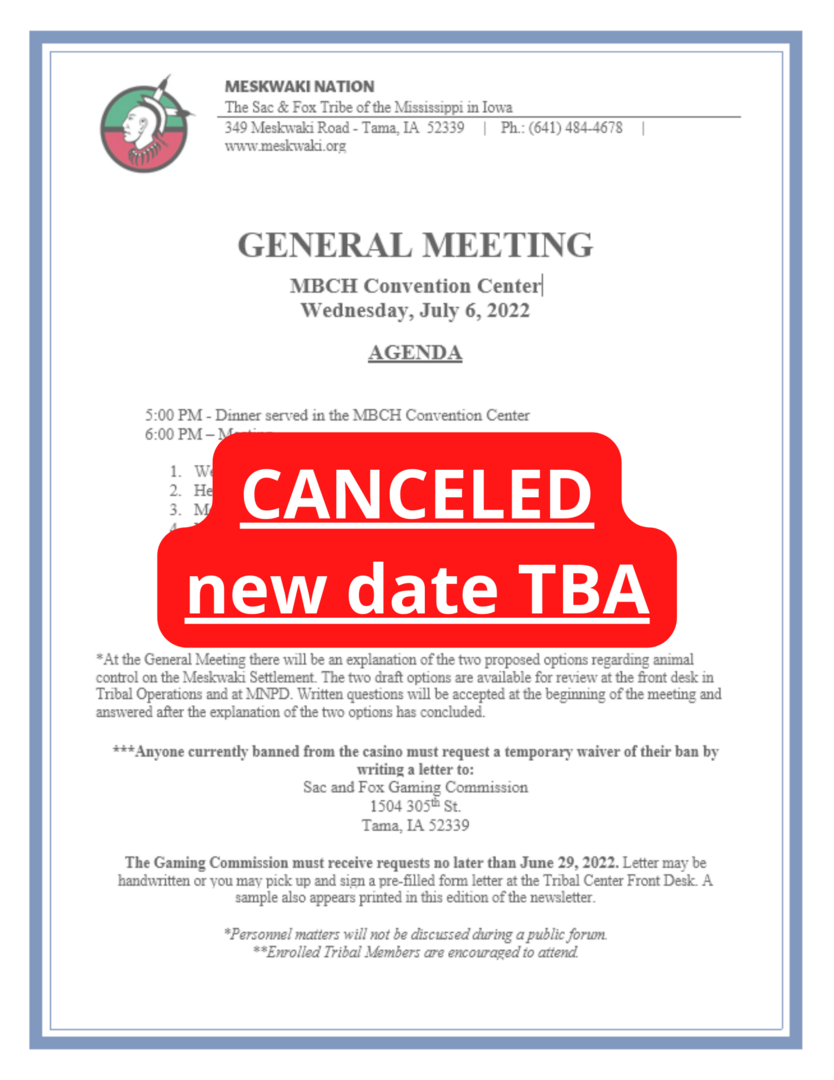 Tribal Council General Meeting has been canceled, new date to be determined.
GENERAL MEETING
MBCH Convention Center
Wednesday, July 6, 2022
AGENDA
5:00 PM – Dinner served in the MBCH Convention Center
6:00 PM – Meeting
Welcome – Vern Jefferson, Chairman
Hemp
Meskwaki, Inc.
Meskwaki Nation Police Department
Meskwaki Health Clinic
Meskwaki Bingo Casino Hotel
Executive/Fiscal
Written Question / Comment Period*
***Anyone currently banned from the casino must request a temporary waiver of their ban by writing a letter to:
Sac and Fox Gaming Commission
1504 305th St.
Tama, IA 52339
The Gaming Commission must receive requests no later than June 29, 2022. Letter may be handwritten or you may pick up and sign a pre-filled form letter at the Tribal Center Front Desk. A sample also appears printed in this edition of the newsletter.
*Personnel matters will not be discussed during a public forum.
**Enrolled Tribal Members are encouraged to attend.
Related Events