MNR Calendar Photo Contest 2021 – DEADLINE for Submissions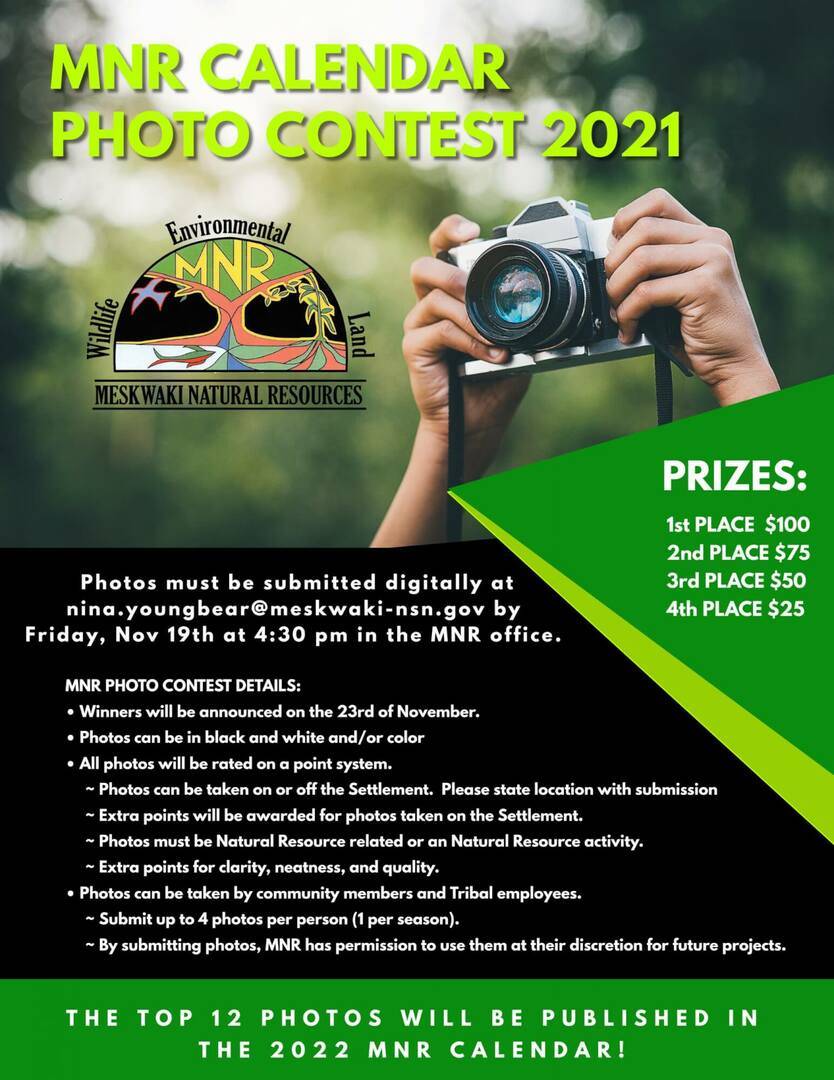 Meskwaki Natural Resources (MNR) is hosting a Calendar Photo Contest in 2021, the top 12 photos will be published in the 2022 MNR Calendar!
Photos must be submitted digitally to
[email protected]
by Friday, November 19 at 4:30pm to the MNR Office.
MNR Photo Contest Details:
> Winners will be announced on November 23rd.
> Photos can be in black and white and/or color.
> All photos will be rated on a point system:
– Photos can be taken on or off the Settlement. (Please state location with submission).
– Extra points will be awarded for photos taken on the Settlement.
– Photos must be Natural Resources related or of a Natural Resource activity.
– Extra points for clarity, neatness, and quality.
> Photos can be taken by community members and Tribal employees.
– Submit up to four (4) photos per person (1 per season).
– By submitting photos, MNR has permission to use them at their discretion for future projects.
1st Place: $100
2nd Place: $75
3rd Place: $50
4th Place: $25
For more information please contact Nina at (641) 484-3511.
Related Events