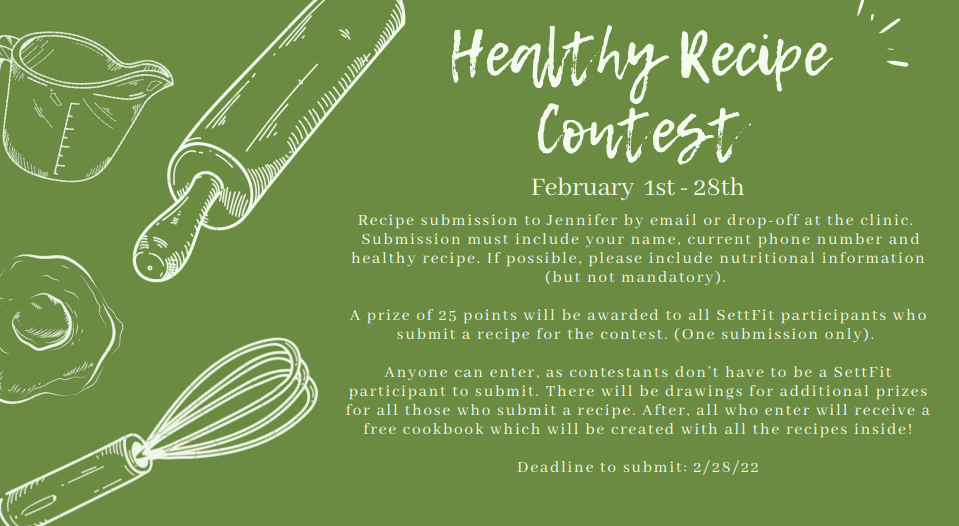 Recipe submission to Jennifer by email or drop-off at the clinic. Submission must include your name, current phone number and healthy recipe.  If possible, please include nutritional information (but not mandatory).
A prize of 25 points will be awarded to all Sett-Fit participants who submit a recipe for the contest. (One submission only).
Anyone can enter, as contestants don't have to be a SettFit participant to submit.  There will be drawings for additional prizes for all those who submit a recipe.  After, all who enter will receive a free cookbook which will be created with all the recipes inside!
Deadline to submit: 2/28/22.