Meskwaki Natural Resources will be collaborating with the BIA to conduct prescribed burns around the settlement. These burns will be conducted between the days of April 15th-16th.
Below is a map of the areas they plan to burn.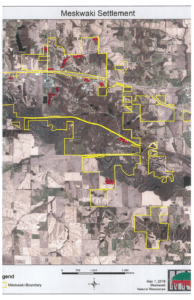 If you have any questions or concerns, please contact the MNR office at (641) 484-3511.